ABOUT
Established in 1998 by Kate Purser, Footsteps Dance Academy is based in the Cambridgeshire town of St. Neots. A practising primary school teacher as well as the principal of Footsteps Dance Academy, Kate has attended dance classes herself from the age of 3 and went on to take her first teaching exam at the age of 16. After gaining experience of teaching in her home school in Northamptonshire, Kate began teaching under her own name in 1998. As of September 2022, Footsteps Dance Academy is now managed by Jemma Hicks, a former pupil of Kate Purser. Jemma, who is also a practising primary school teacher, attended classes from the age of 6 and went on to take her first teaching exam at the age of 20. Footsteps Dance Academy now comprises of around 100 students ranging from age 2 to professional levels.
Classes are taught in Ballet, Tap, Modern Stage and Contemporary dancing and follow the National Syllabus (N.A.T.D.). This association is designed for dancers who are taught on a weekly basis. In class, the students spend a period of time working towards exams which are held at the end of each term. They are then given the opportunity to display their skills when class time is devoted to preparing for a show. Participation in the exams and shows is optional, as some students simply attend classes for their own enjoyment or as a means to keep fit.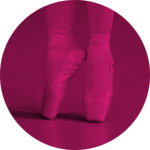 BALLET
The various classes follow progression from simple movement and musical awareness towards an understanding of the more advanced ballet steps. Initial classes focus on the development of arm and feet positions, as well as the foundation steps which prepare students for work in higher grades. Dance patterns in the lower grades concentrate on 'character', while in the higher grades the focus in on the quality and accuracy of the steps.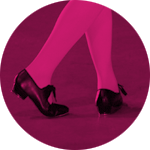 TAP
Within the tap component of the class, emphasis is placed on learning the importance of rhythm and timing, an essential skill for progression to the later grades. The steps taught in each grade increase with difficulty and the dance arrangements become longer and more complicated.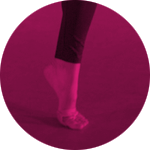 MODERN
Modern stage is best described as a combination of Jazz and Contemporary. Students firstly become familiar with the basic arm lines, and the preparatory exercises for turns, springs, leaps and jumps. Routines increase with difficulty as the grades progress and a wide variety of music is used in order to increase musical awareness.
GALLERY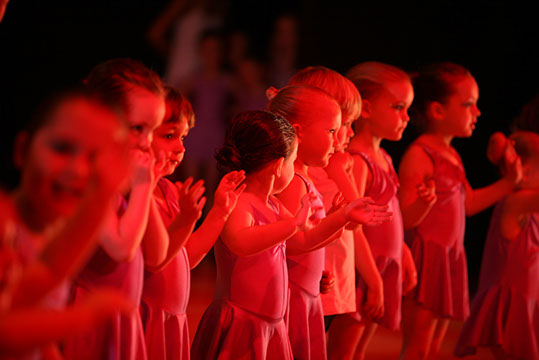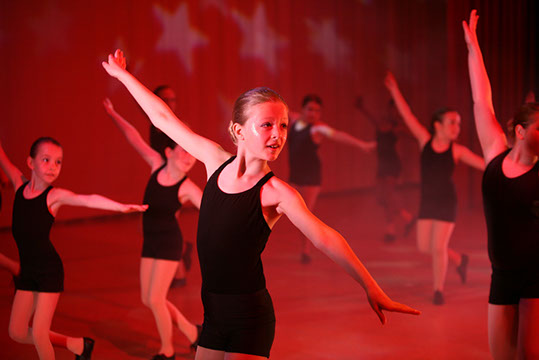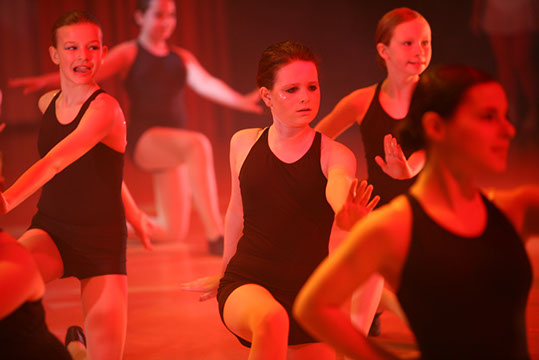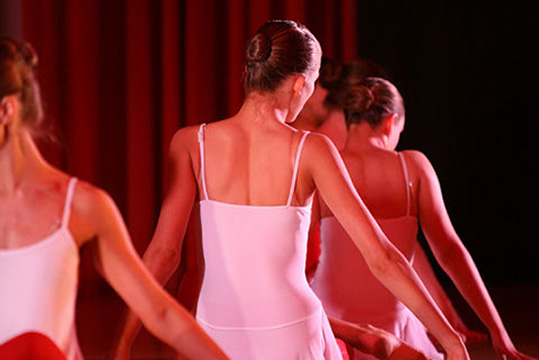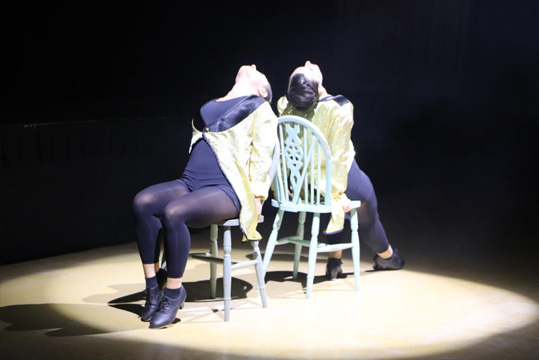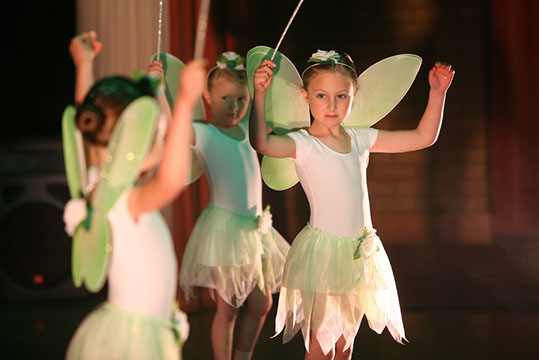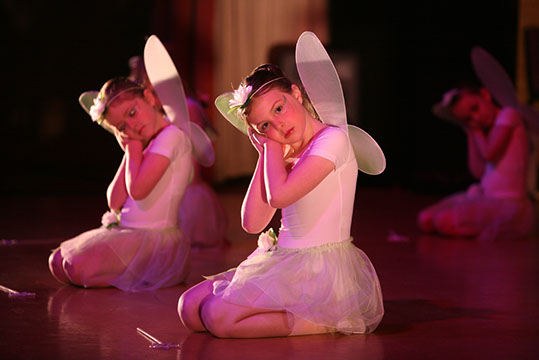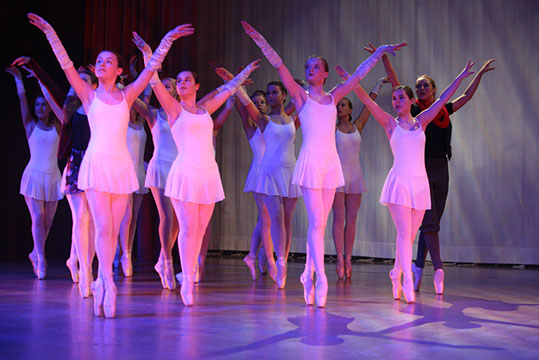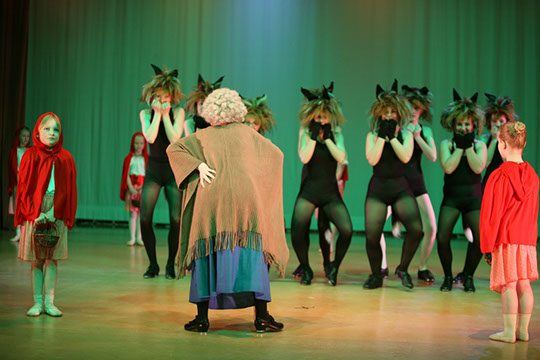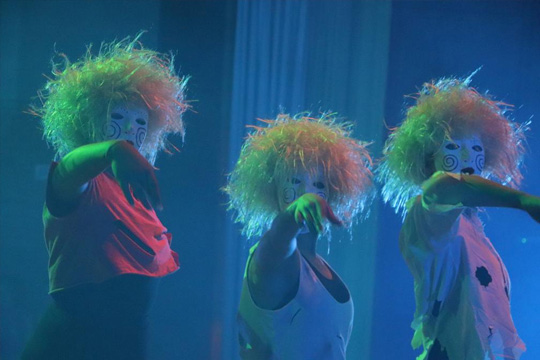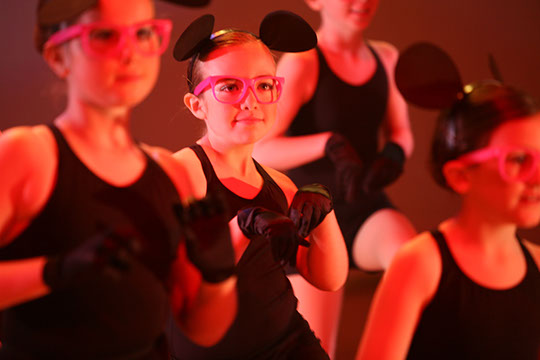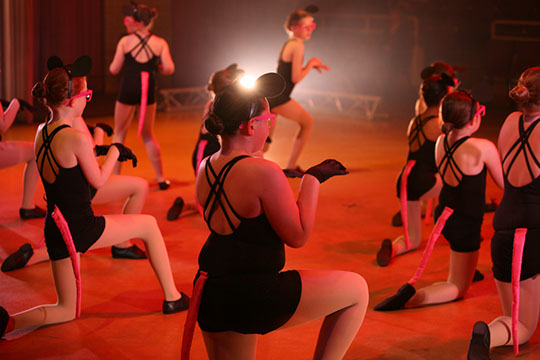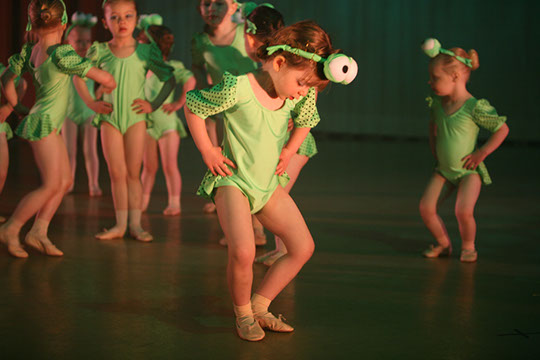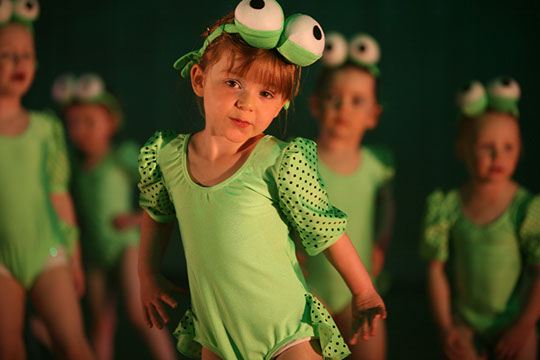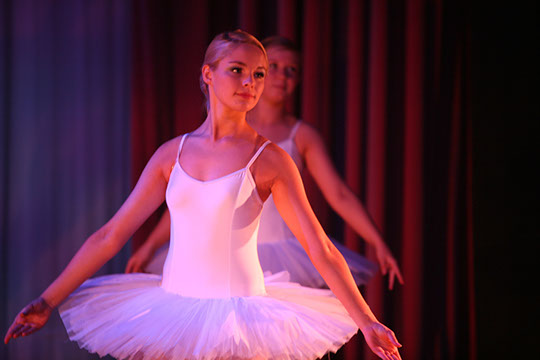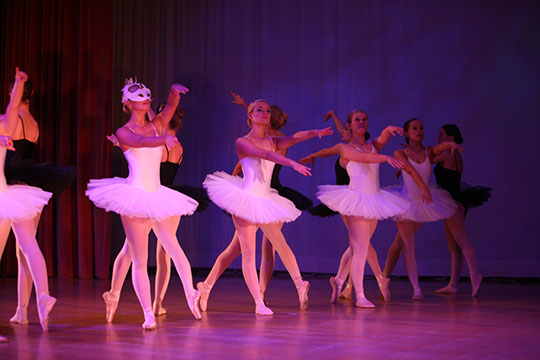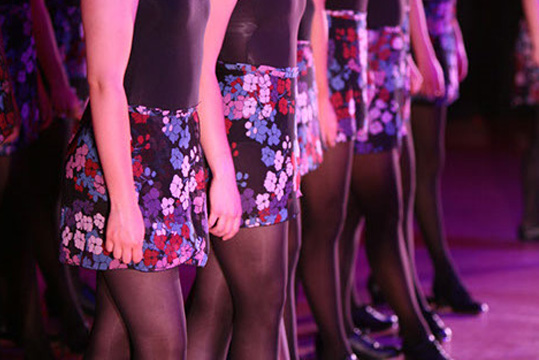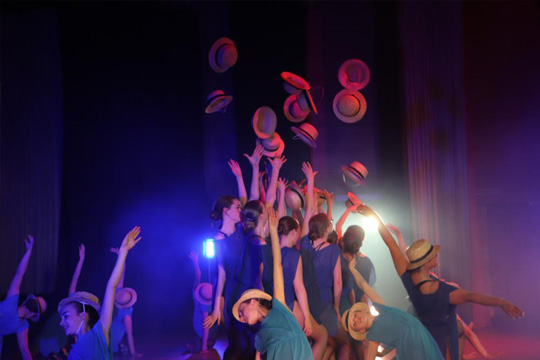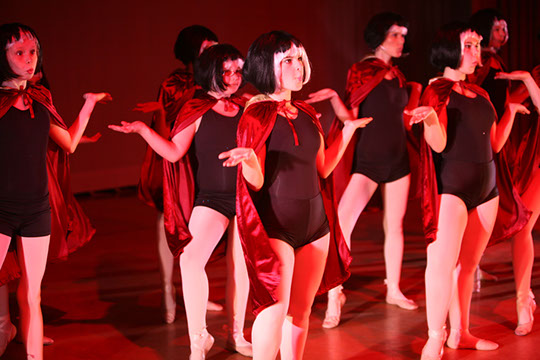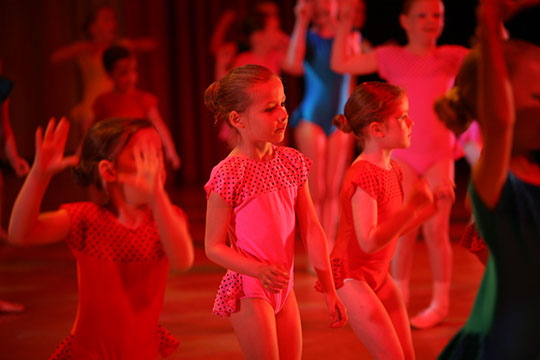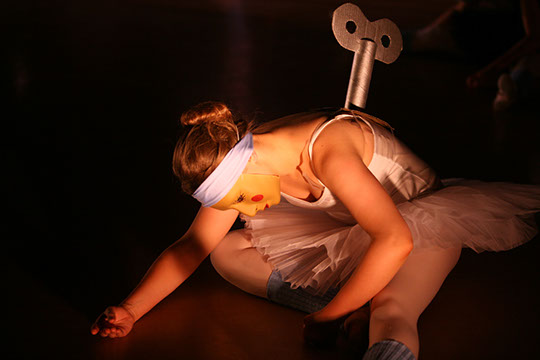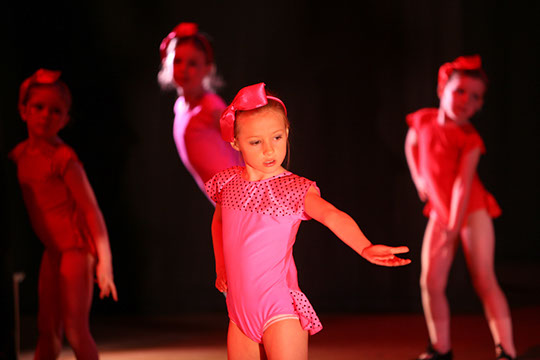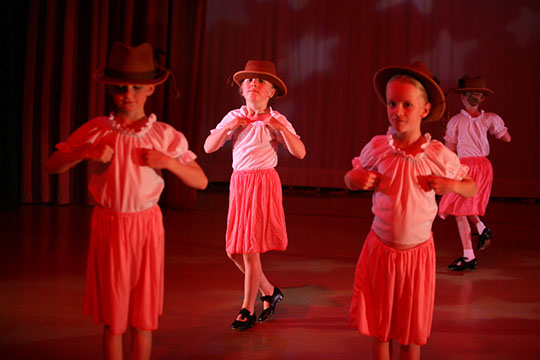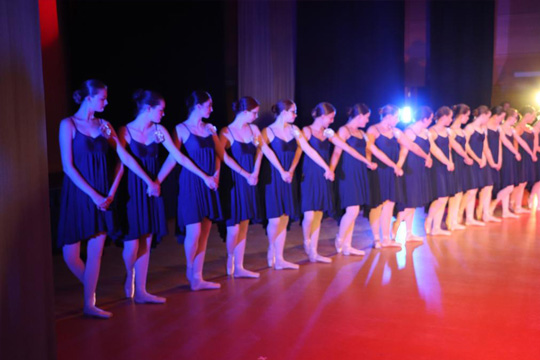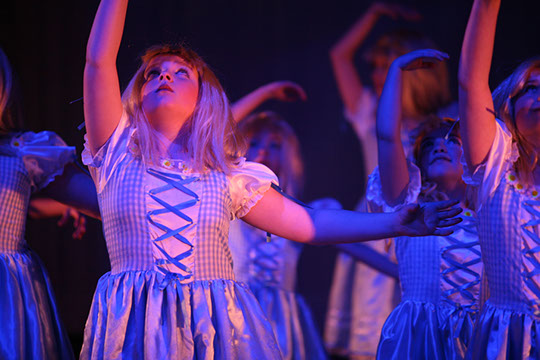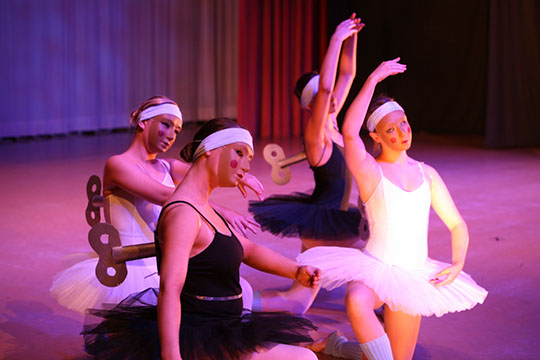 Photography by Sara Noel
CLASSES
All classes are held on a Saturday at
The Round House School, Loves Farm, St. Neots.
8.45am – 9.30am  

Beginner  Class 1 Ballet, Tap and Modern

9:30am – 10:15am

- Beginner Class 2 Ballet, Tap and Modern

10:15am – 11:15am

  Prelim Ballet and Tap and Modern

11:15am – 12:30am

  Grade 1 Ballet, Tap, Modern & Contemporary

12:30pm – 1:45pm

  Grade 2 Modern and Grade 3 Tap & Ballet

1:45pm – 2:05pm

- Grade 2 Contemporary

2:05pm – 3:35pm

  Grade 2 Ballet, Tap, Modern & Grade 1 Contemporary

3:35pm - 4:50pm

  Grade 4/5 Ballet, Grade 4 Modern & Tap

4:50pm - 5:10pm

  Grade 3 Contemporary
Classes are paid for on a termly basis.
New pupils are very welcome to come along and
try a class before enrolling for the term.
NOTICES
Term Dates
Autumn Term 2023
Saturday 9th September 2023 - Saturday 2nd December 2023.
No dance on Saturday 21st & 28th October due to half term.
Exam & Show Information
Exam Session 
November 2023
Show Dates
TBA
CONTACT
Get In Touch
For more information contact Footsteps Dance Academy
using the online form, by phone or by email.
Jemma Hicks, Principal.
Email : missjemma@footstepsdance.co.uk